Our Mortgage Services
Whether you are buying a property or looking to arrange a new mortgage on your existing property we can help.
When you use the services of West One Mortgages to arrange a mortgage you receive a number of assurances:
We are expert mortgage advisors, sourcing from a wide panel of lender and have your best interests at heart.
We will take care of all of the complicated paperwork, so that you just need to check it and sign.
Once your application has been made we will chase up the lender to make sure your offer gets issued and liaise with any third parties i.e. estate agents and solicitors where necessary.
We will do our best to ensure that you enjoy a stress-free process.
When you remortgage, you are switching your mortgage to another deal, and frequently, another lender.
Remortgages can be used for various reasons. However, most people simply switch mortgages because it will work out cheaper for them. For example, the introductory discounted interest rate may have finished with your current lender; therefore you could potentially get a new discount rate, or a lower APRC, with another lender. Another example is when you may need to re-mortgage to consolidate debts.
It is worth noting that a remortgage is not the best option in all cases. Even if the lender you are considering switching to is offering a lower APRC, you must take into consideration the facts that:
The new lender may charge you for valuation and solicitors fees, even if you have already paid these for your mortgage with your current lender.
If you switch mortgage remember to look at the overall repayment period. You may be able to pay less monthly, but check the final repayment date of the mortgage as well.
Also you may be able to switch your mortgage deal with your current lender, avoiding any unnecessary costs. Many lenders will allow you to switch your mortgage deal reasonably frequently.
THINK CAREFULLY BEFORE SECURING OTHER DEBTS AGAINST YOUR HOME. YOUR HOME MAY BE REPOSSESSED IF YOU DO NOT KEEP UP REPAYMENTS ON A MORTGAGE OR ANY OTHER DEBT SECURED ON IT.
Securing short term debts against your home could increase the term over which they are paid and therefore increase the overall amount payable
Becoming a private landlord should not be seen as an easy way of making money. It can be riskier and more complicated. It can also be very time consuming, more than most forms of investment, and there is no guarantee that house prices will rise. That said, having a second property to let to tenants could reap considerable financial rewards over time.
There are 3 main differences in buy to let mortgages:
Rent Potential – the decision as to whether or not a mortgage will be offered is usually based on the rent you will earn as well as your income. In some cases your income is not ever considered.
Interest Rate – buy to let mortgages have slightly higher interest rates.
Larger Deposit – typically a minimum of 20% or 25% of the property's value is required as a deposit.
When buying a second property to let, you will need to decide whether your primary objective is income or capital growth. In other words, are you looking to make a profit month on month or are you looking to make a profit through increased equity from the second property if it increases in value over time? The decision may affect the type of property you purchase, and the location.
When you manage a property there are many costs involved in addition to the monthly mortgage repayments. As a guide, you should be aiming to achieve a gross rent between 125%  to 145% of the rental property's interest only mortgage repayments in order to cover your costs should anything go wrong.
These additional costs include:
Property upkeep – maintenance costs for the property.
Letting agent's fees – letting agents charge around 10% of the monthly rent for finding and vetting tenants with an additional cost of around 5% if you require a full management service.
Ground rent / service charges – applicable to leasehold properties.
Legal insurance – to cover costs from evicting tenants in the event of non-payment, very important, as this can be very expensive.
Insurance – building insurance and contents insurance for the items provided as part of the rental agreement.
Furnishings – the purchase of any furniture. If the property is to be let furnished, make sure you are covered for this by your home insurance.
Gas / electrical appliances – cost of maintaining appliances and ensuring they comply with any regulations such as safety tests.
Decorating costs – the property may require work ranging from painting, to a new bathroom suite before it is suitable for letting to tenants.
When choosing a property to let, it is wise to take advice from local letting agents to determine; what types of properties are in need and which parts of the town are best or most wanted. They can tell you if there is a University in the town, and if students are looking for somewhere to live.
Your home may be repossessed if you do not keep up repayments on your mortgage(s).
The FCA does not regulate some forms of buy to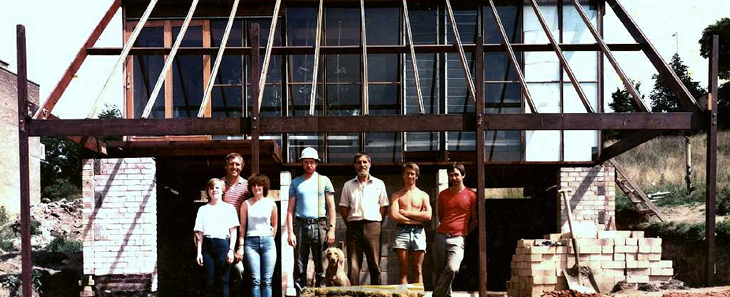 You don't have to be a builder to get a self-build mortgage!  If you have found, or are looking for, a plot of land upon which you want to build a property then all you need to do is call us for guidance. We can even refer you to an NHBC / Zurich Municipal registered building firm who can help you through the entire process and construct a house to your specification. The main difference between a self-build mortgage and a house purchase mortgage is that with a self-build mortgage, money is released in stages as the build progresses rather than as a single amount.
The stages can be fixed or flexible but there are usually five and these depend on the type of building work. We can explain these in detail with you once you are ready to proceed, and will work hand in hand with your builders to make sure that the stage payments fit with their schedule. If you want to stay in your current home while the new one is built, you need to ensure that you have enough income to cover both mortgages.
Due to the complexity of the mortgage market we have taken the step to remove lenders rates from our website. We believe that it is very important for you to receive expert, one to one advice so that you can get the right mortgage arranged with the least amount of hassle.
If you would like an indication as to how much you can borrow, or how much your monthly payments would be, you can use our online tools before you call us for a personalised illustration. Once you become a customer of West One Mortgages you will receive piece of mind for the life of your mortgage. We will contact you two to three months before your product expires in order to review your circumstances. As we have wide range of mortgages available our aim will be to find you a suitable product, whether that is with your current lender or elsewhere.